Maximize Your Pinterest Advertising for 10X Results
Promoted pins through Pinterest is a cost per click advertising model that gives you opportunities to promote your brand, product, or mission to an audience through all things visual. It is important to make sure you are using the correct demographics and contextual factors to relay your content of your business clearly. We're here to tell you exactly how to do just that. In order to have a successful marketing through Pinterest you need to understand your target audience and how to successfully get them intrigued.
Demographics
Pinterest gives you the option to tailor your campaign to your needs. You need to know the language, location, device, and gender you're reaching out. This will increase the chances of success. For example, if you're selling a product you need to ask yourself things like:
"What age group am I targeting?"
"What kind of value does this product add to an individual's life?"
"What type of person am I trying to sell to?"
Finding your target audience will save you money but also increase the sales you generate through your promotion since you are specifically choosing who needs to see this item.
Optimization
Promoted pins are based on a keyword-based advertising, (refer to 13 Easy Steps to Advertise on Pinterest), this ensures a more tactical and targeted approach. Optimizing the correct keywords will increase your chances of being seen through searches. With over 150 keywords per promoted pin you will gain enough leverage to attract more visitors.
Tasteful Content
Keep imagery simple, so it will have a higher impact. This type of marketing is going based solely on catching the attention of a future client. You need to be using high quality pins that work. Your pin is suppose to convey what you are offering, whether that be a product, an idea, or service. This is your chance to seal the deal and have them take action with your pin. Adhere to Pinterest's specifications so you will end up with a pin that is not distorted. Only choose high-quality images as this in fact is visual marketing at its core.
Rich Pins
There's six different types of rich pins you can use through Pinterest. Product, app, article, movie, and recipe. These pins are important because they allow you to give more context to your promotion, like pricing and availability. Pinterest finds that pins with prices generate a 28% higher online sale.
Stay Active
Rather than creating a promotion and hoping for the best, keep an eye on it. Track your success. This means using those tracking tools to your advantage. Count your impressions, clicks, engagements. Tweak your campaign as needed and find what works for each individual promotion. Keep your eye on the goal and approach as necessary.
When to Pin
Although you can promote your brand whenever you like, it is especially important to post around major holidays, especially if you are selling a product. People go on Pinterest to look for inspiration. Around the holidays everyone is ready to consume and spend money. This is your perfect chance for visual marketing. Showcase your product, business, or service, Pinterest's research shows pins that feature a life moment or holiday have a 22% lift in sales. Think back to school, Christmas, Black Friday.
Showcase Your Brand
Pinners are inspired when they see your brand in action. Post scenarios where your brand or product works in. Feature different images at different angles showing the various facets. By exposing your audience to different aspects you will increase the chances of getting more organic traffic. Pins that show someone or something interacting with the product or service are 67% more likely to drive online sales, just make sure you don't get it lost in the mix. Keep your product or service the focal point at all times.
Descriptions & Branding
Pinterest research shows pins that include a brand name in the first line of the description earn two times higher awareness. Users appreciate the finer details, your descriptions should provide pinners with something that can take action on. Take advantage of keywords, hashtags and prioritize the first 30-60 characters in the descriptions. When using your brand logo in photos try to avoid the lower right corner as this can be covered or cut off.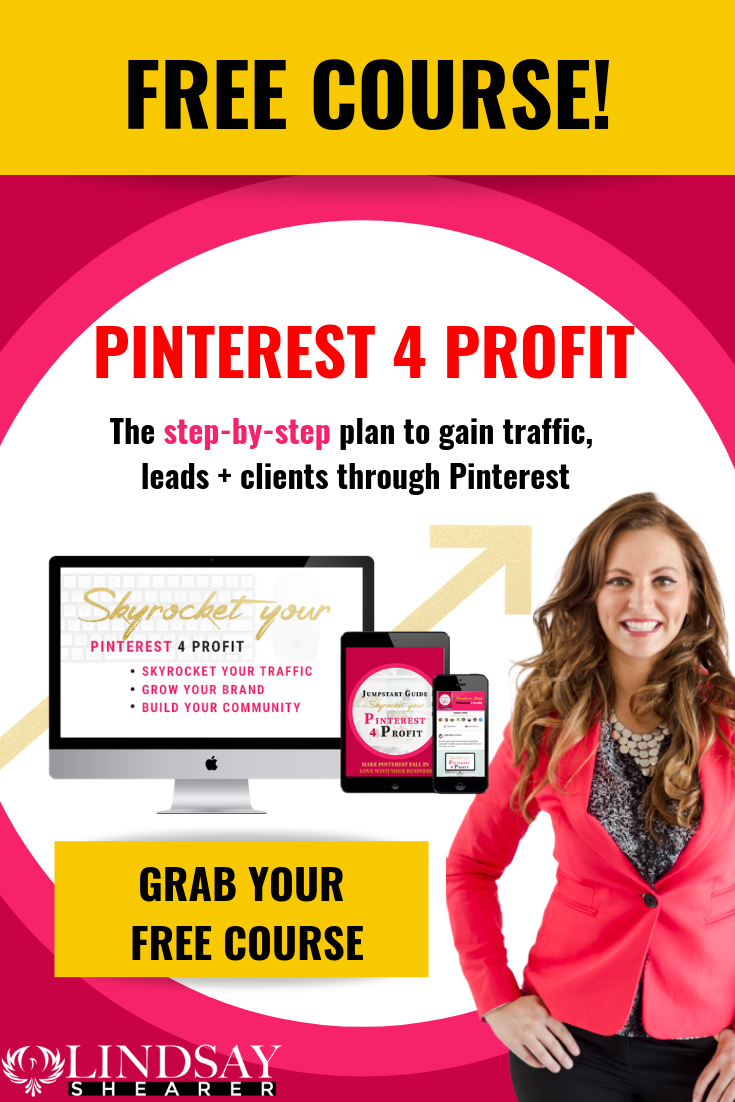 Use Text Overlay
Using text overlay can enhance your brand's image. Just don't over do it as you still want your visuals to be the main impact. Use words such as "free", "new", and other call to action messages, which have a nine times higher aided awareness. Overlays with actionable copy see a 6% increase in online sales.
Continuity
A pinner clicking on your photo means they're already interested in the content. Make sure you have a clear way fo
r them to be directed to their next steps. They will be looking for more information, use the same image throughout to give them the reassurance they are where they need to be. Pins that go to pages with similar imagery have a 13% higher lift in online sales. For each Pinterest ad make sure you are providing the correct link from that specific image, not just your whole page. It will yield higher results if they are directed exactly to their point of interest.
Tell Your Story
Telling a story is specifically beneficial for video ads. According to Pinterest, after running a 29 video campaign they found, people watch 29% longer on a video with a storyline included. Storytelling in a cinematic way is an excellent option to keep your pinner engaged while educating them on your brand, product, or mission.
WANT MORE INFO? Book A Call With Us to Learn More About Done For Your Marketing Solutions