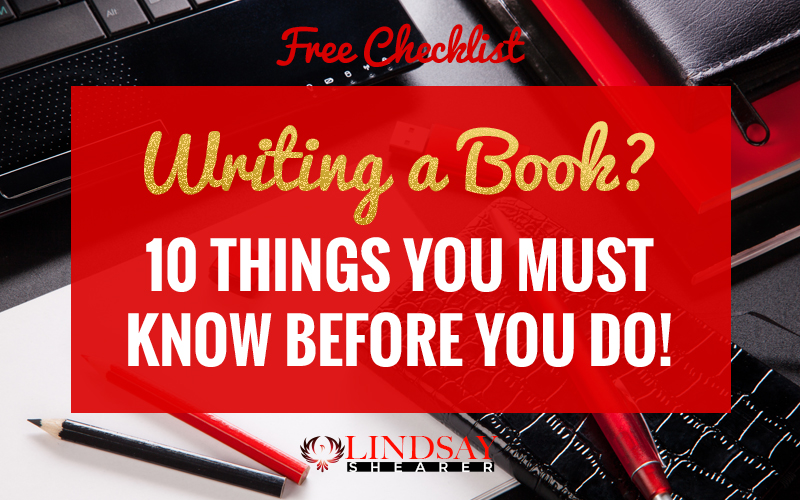 Writing a Book? 10 Things you MUST Know Before you Do!
Getting started with writing a book can be an exhilarating experience to say the least, especially if you're writing for the first time. You're probably excited, nervous and have those jitters! It can, however, also be a lot of confusion, sleepless nights, some almost give-ups and more! And that's exactly why this post is here! Here are 10 things you absolutely need to know before you get started!
Read on…
CHECKLIST BELOW!
You'll never 'find the time' to finish writing a book. Make it a point to reserve time everyday specifically to write- preferably early in the morning or late at night, when you're sure you won't be disturbed, and your creativity can flow!
Know your target audience. What is your book about? What age group and audience does it cater to? Does it pose questions? Does it have answers? Make your book cater exactly to your target audience.
Read and research. Shortlist and come up with some books that are similar to yours, and resonate on the same ideas as yours. Think about what value you can provide to the readers of those books and how your work can take the existing work up a notch!
Keep things interesting, especially if you're providing informative content. Keep your readers engaged by working magic with your words while you're writing a book. Stay inspired and do tons of research to ace this step! Keep reading yourself, and not just on topics that your book covers, but other genres too!
Know your audience's attention span. Depending on the age group of your target audience, the attention span can vary. Make sure your words are able to keep your audience engaged and wanting to read more.
Realize and accept that the writer's block is real. Very real. There's no denying this one, and you're bound to encounter it at least once, if not more than once. Look for healthy ways to be inspired and get those creative juices flowing!
Set realistic expectations. You may want to push yourself a bit too much in the excitement of it all, but remember, they're nothing wrong with going slow and steady. If words don't just come to you sometimes, it's okay, don't write just for the sake of it. After all, it is quality that trumps all!
Create an outline. There's nothing better than preparing a sort of 'skeleton' of what your book is going to be, the essentials it is going to cover and how you're going to break it down. It'll also help you keep track of your progress a lot better.
Keep the content focused. More often than not, you may find yourself swaying here and there when it comes to the information, but try to stick to exactly what your book aims to deliver.
Be a great Guide. There'll be a lot of long nights involved, but yes, try to make your book the best piece there is. Spend as much time as possibly researching and gathering inspiration and enjoy and relish the struggle of putting down your book!
WANT MORE INFO on Writing Your Book Quickly?
Here are some other articles that might help you:
https://lindsayshearer.com/thevault/
https://lindsayshearer.com/amplifying-message-book-writing/